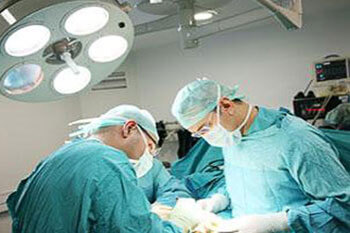 Ankle surgery may be required when a patient sustains a fracture or when non-invasive treatments prove unsuccessful for ankle pain caused by severe arthritis. Ankle joints that have been heavily damaged may need to be fused together or even replaced with a joint that is artificial. Ankle fusion, triple fusion, and ankle replacement are three typical surgical options.
In ankle fusion, the damaged ankle joint is removed to fuse the talus bone to the tibia. This creates a stiff but pain-free ankle. Screws are used to hold the bones together and to allow for a new bone to grow across.
Triple fusion involves the surgical fusion three joints either as a treatment for arthritis within the joints or as a way to correct a stiff foot. Plates, screws, or staples will often be used to do this.
In ankle replacement, the arthritic joints of the ankle are removed and replaced with a man made, artificial joint. The artificial joints are typically created from plastic or metal.